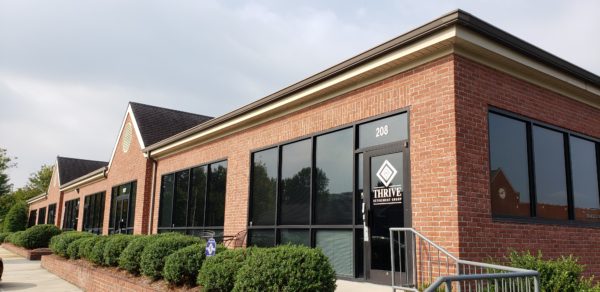 Contact us, we are centrally located in High Point just minutes away from you.
      Phone
              Triad: (336)-899-0670
              Charlotte: (704)-550-2306
              Raleigh: (919)-436-1750
     Location
             4045 Premier Dr. Suite 208
             High Point, NC 27265
To schedule a Virtual Meeting!
Have any questions?
Fill out the form below.

We have real-time interactions that take place online using integrated audio, video and chat tools. If distance is an issue or you feel more comfortable connecting online for our initial meeting, we can accommodate. 

We believe in old fashioned service, we still make house calls. We have happy clients right in your neighborhood. A Thrive representative is likely near you on a weekly basis. We can meet you at your convenience and schedule. 

You are welcome to come to our office at your convenience. Let's schedule a time to meet. Contact us today.